Our Records Management Services
When you are ready to streamline your company's records management system, look no further than Hyder & Associates. Drawing on decades of hands-on experience, our consultants work with you to create a common-sense records and information system designed to make your life easier.

Before revamping your current records system, we often conduct a needs assessment study to determine your organization's gaps with respect to records and information management. During this evaluation, we provide critical solutions to meet these challenges by creating a strategic governance plan that acts as a roadmap for implementation.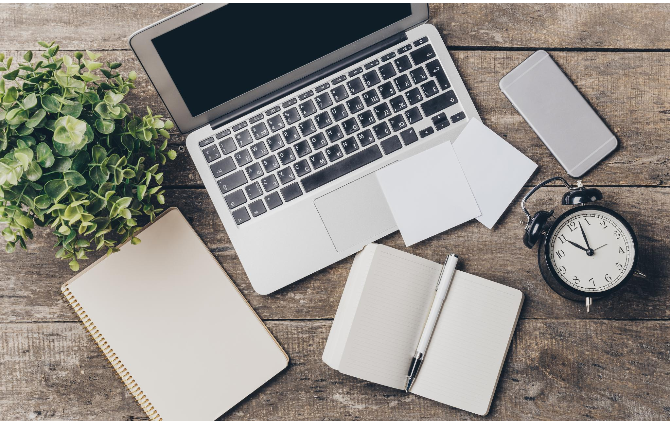 Records Retention Schedules for Paper & Electronic Records


Our consultants work with you to develop a records retention schedule or modify your existing one. This includes determining the types of records your organization retains, the administrative and legal requirements for retaining these records, completing legal research, and publishing the schedule.
This service involves developing a methodology of how your records (electronic and paper) are organized and is a critical step to ensure compliances with your record retention schedule. But perhaps most importantly, this step greatly reduces the likelihood of losing your most important asset to the organization - information. Our team creates taxonomies simply and comprehensively, allowing departments to transition to NetDocuments, SharePoint or other tools.
Through this service, our consultants expertly identify and determine the best protection method for vital records. This allows your organization to preserve these crucial records in the event of a disaster such as a fire, flood, or earthquake.
Records & Information Storage (Active & Inactive)
Whether your information is in paper or electronic format, it must be stored properly to reduce storage costs and allow for easy retrieval. This service:

• Ensures space utilization of active paper files in offices is optimized.
• Reduces offsite storage costs by reviewing vendor contracts and invoices.
• Ensures records are destroyed per guidelines of the retention schedule.
• Reviews electronic media storage platforms for cloud storage or document management options.

Information Governance



(IG)
IG is a collaborative effort between Records & Information Management, Risk, Legal, eDiscovery, Privacy, IT, and the business units to maximize the value of their information while minimizing the associated costs and risks. In doing so, these programs also ensure compliance with regulatory requirements when information is created, shared, and used.

Additionally, change management is an important element of establishing an IG program. This includes not just technology, but communication and training in order to reduce the apprehension and fear of the unknown while creating better acceptance of the changes required when implementing a new program.

Drawing on our immense experience, we create policies, procedures, guidelines, and working instructions for your organization's Records and Information Management Program. This allows for a seamless transition and ensures that all employees are on the same page.
Our training services involve creating a records management training program for the records management staff and file coordinators at the department/division level who will assist with compliance of the program. Proper training is critical for the ongoing compliance of your records program.
WHY YOU NEED OUR SERVICES
Information is an asset – protect it properly
-

Have your records management program been reviewed lately? When was the last time the records retention schedule was reviewed for regulatory compliance? Everyone in an organization needs to find their information when they want, and as soon as they want. If this isn't happening in your organization, you are spending thousands (possibly millions of dollars) in lost productivity searching for records….that may never be found. Proper indexing, taxonomies, and classification of records help solve this problem by improving efficiencies and reducing costs.

Make informed decisions accurately and quickly
-

The amount of information flowing through organizations today presents challenges. Get access to your information quickly by developing a strategic plan for the creation, retrieval, sharing and maintenance of records and information.

Limit risk
-

The cost of claims, disputes, and litigation can be enormous. Organizations must be sure all personnel are retaining information for the required federal, state, local and international requirements. Once the retention time has been satisfied, the proper methodology for destroying the records must occur.

Keeping everything isn't an option
-

Many personnel believes their records are owned by them, not the organization. With this mindset, they believe they can save whatever they want, for however long they want. This mindset sense of ownership must be changed. Hoarding documents (whether paper or electronic) "just in case" is common and is also dangerous to an organization. Don't have a records management program that allows personnel to retain "just in case". If there is litigation, this could potentially end up costing the organization high legal fees and eDiscovery costs. Depending upon the case, all records are potentially discoverable. You must have a defensible disposition program to avoid these problems.