As long-time industry professionals, we understand that you have a variety of options at your disposal when it comes to Records and Information Management (RIM). However, Hyder & Associates offers a unique level of experience and an array of other benefits, including:
35 years of company longevity
Senior-level consultant who can work with all levels of staff
Easy and simple programs
-Ability to create easy-to-understand and simple-to-use records retention schedules, file plans and taxonomies
-Expedited, understandable, common-sense training
Reduction in costs and risks
-Reduced storage cost for electronic and paper records
-Increased employee productivity due to finding records quickly when searching
-Reduced legal and operational risks
Knowledgeable and experienced in developing records management programs for multi-national companies in over 20 countries worldwide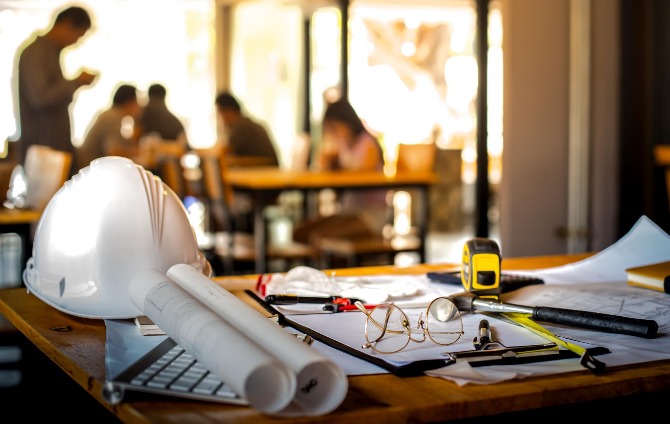 Aerospace
Banking and Finance
Construction
Distribution
Education
Government
Healthcare
Hospitality/Food
Legal/Accounting
Manufacturing
Non-profit
Oil and gas
Real Estate
Utility

We do not push "cookie cutter" solutions on clients. Each organization is unique, so we customize your records program by listening to your needs and requirements and taking into consideration the culture, budget, staffing capabilities, and technology available. We design and deploy an information management and governance program that enables you to achieve your governance objectives.
Often in today's complex technological world, we partner with professional technology firms who have expertise in implementing Document Management Systems, SharePoint, eSignature, Imaging & Data Capture, M-files, and Open Text Content Suite solutions. This collaborative effort ensures that you are getting the best content and governance solutions possible.
"When I served as Manager of Administration for 76 Products Company, a division of UNOCAL, I hired Sharon to help us consolidate ten buildings worth of files into one as we moved into our new headquarters. Sharon surveyed each file cabinet and file room, determined which records needed to go forward, then physically moved them into moving trucks, unloading them on the other end. She also updated our Retention Schedule, which had not been done in years. This made a dramatic difference in that we were able to greatly reduce the square footage needed saving us significant money on our lease. Since then, we have hired Sharon on several other occasions and continue to be impressed with her efficiency."
- Ernie Vitucci, Director of Building Services, Metro Commercial Properties
---
"In working with American Honda Finance Corporation, Sharon's professional fees were very reasonable, she was always available to answer questions, and was fast and efficient. At the end of our project, we had an easy to read, user - friendly Records Retention Schedule that any associate could go to directly to find their record information. We still work with Sharon for retention research when we create a new record, for our annual review of the Records Retention Schedule, and on any general questions regarding records management. She is a real friend to Honda Finance. We all love her."
- Kathryn Tamer, Documentation Administrator, American Honda Finance Corporation
---
"Among the benefits Sharon provided to us was an extensive knowledge of methods to track paper and the implementation of those systems. It's been a huge benefit to convert our filing systems from traditional to 'Tab Filing.' Now, with bar coding, our HR and Legal departments can track their files effortlessly and efficiently. Overall, I estimate that Sharon has saved us about $35,000 a year in rent by reducing the amount of space required for paper record storage. I highly recommend her services to any company that needs to get their files in order."
- Dale Clark, Senior Vice President, City National Bank
---
"We hired Sharon's company to put together our Records Management Program, which includes policy, procedures and retention schedule. The program has been successful and a tremendous benefit to our company."
- Aurelio Mayorga, Director of Information and Management, Perini Building Company